About
La Loba Loca is a Queer, Chocolla, Andina, South
American migrant, artist, researcher, writer
,
handpoke tattooist,
full spectrum companion/doula, aspiring
midwife student, seed-saver, gardener
and yerbetera
. Loba is currently based in Los Angeles, CA but constantly travels across Turtle Island and Abya Yala to facilitate shares and circles on herbalism, plant relations, social justice, healing justice and autonomous health. In the past years, Loba has been delving on creating educational material and providing consulations/comadreo online to ensure the work is accessible to all.
Loba is
invested on disseminating information with the hope that
self-knowledge and (re)cognition of abuelita knowledge will create
a future where we can depend on ourselves and communities.
​
---
Rooting and Philosophy
La Loba Loca's core philosophy is based on (re)claiming and (re)membering Abuelita Knowledge and learning how to use our roots as a tool for liberation and transformation. There is lack of resources and information geared towards spanish-speaking communities of color as well as Queer and Trans Communities of Color. Loba is aware of this and consciously creates material and provides sliding-scale services, scholarships and non-monetary exchanges for classes and consultations whenever possible. Loba understand that learning can happen anywhere, you can find Loba doing knowledge shares in her home garden or in a panel at a university.
work with me + ask me anything + book me
Powered by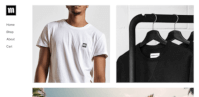 Create your own unique website with customizable templates.