Loba offers full spectrum doula work through

Serpiente Birth & Spectrum Services.

Loba has been trained as a Birth, Post-Partum, Abortion and Loss companion, also known as a doula. As a companion, Loba supports individuals and families through life transitions. A companion offers support through their journey by offering physical, emotional and information support. Loba preferably works with people looking for care and in central Los Angeles; Echo Park, Silver Lake, Downtown LA, Boyle Heights and some parts of Hollywood.

The services Loba offer are:

-Labor & Birth Support

-Post Partum Support

-Placenta Art & Medicine

-Loss and Bereavement Support

-Abortion Support

-Menstrual Cycle Support

-Birth & Family Photography

-Eco-friendly alternatives for post-partum and parenting

-Traditional Latin-American reproductive care practices (manteadas, uso del rebozo, cerrada de caredas, belly wrapping, bajos, sobadas, steam baths, and more)

-Hand-crafted reusable menstrual pads, post-partum pads and breast pads that you can find in my online shop

here.
Powered by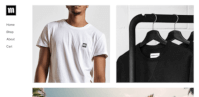 Create your own unique website with customizable templates.