| | |
| --- | --- |
| | La Loba Loca facilitates knowledge shares on a variety of topics, she mixes the knowledge acquire in academic institutions and also non-western studies and personal research. Loba is a graduate of UCLA's Global and Sustainability Program and UC Berkeley's Interdisciplinary Studies degree. Loba's undergraduate thesis was on Population Control in the Andes and the forced Sterilization campaigns implemented during Fujimori dictatorship. Learning about reproductive justice and being heavily influenced by autonomous health + free abortion movements in South America, Loba decided to create material and shares that combine healing + autonomous health + radical politics. Loba's lastest work has focused on sharing about herbal medicine, plant connection, gardening, sustainable living, the impact of the witch hunts in the modern world and the many ways that social justice intersects with it all. Although Loba understand the importance of working from an academic framework, Loba greatly values traditional knowledge gained through personal research and non-western education. Loba believes that it is important to decolonize and (re)claim education in a manner that is culturally appropriate. Therefore her knowledge shares incorporate story telling, experience-sharing, practical tools, Abuelita Medicine and oral history. You can find Loba doing open/free shares around as well as talking in research institutions. |
Learning happens everywhere. While we often associate knowledge creation to universities and academia, I want us to think deeper. To claim #abuelitaknowledge and the learning that happens in our kitchens and gardens as the most valuable and sacred.
(re)thinking + (re)learning
Knowledge Share + Abuelita Knowledge

Since I started facilitating circles, I have tried to avoid using the words 'workshop' and 'classes'. I believe that knowledge is shared and that everybody has something they can bring into the table. I do not like the hierarchy that is present in the modern education system, therefore I often name the circles/talks that I offer

knowledge shares.

One of the concepts that I have also been developing for the last years + incorporating in my knowledge share is

abuelita knowledge.

You can read an

article

I wrote about it or one of the many

interviews

I have given. I believe that it is imperative to honor and center unrecognize femme labor that has gotten us to where we are right now. While the modern education system honors white + colonial institutions, I say we must honor the teachings of our grandmothers. I see circles/talks/workshops/knowledge share as important political spaces that must center and highlight non-western, non-hierarchical and feminist ideals.
My knowledge shares/talks look very different, they can be very practical or lecture based. I am always interested on working on a subject and facilitation style that works for all of us. I often design knowledge shares depending on the needs of each community or school that I visit. Below you will see some of the work I have done in the past year.
KNOWLEDGE SHARES & WORKSHOPS
From Seed to Caldron: Plant and Medicine Seedlingship ​(APPLICATION OPEN). Los Angeles, CA + Available Online, 2017
Radically & Consciously Mooning. Ongoing online course. 2015-now (learn about it here)
Brujas Feministas: Politics + Feminism (joint share with Camila). Santo Domingo, Dominican Republic. 2017
Down There Steaming: herbs and humitos. Los Angeles, CA + available online. 2017.
Flower Power: the medicine and wisdom of flower friends. Los Angeles, CA
+ Watsonville, CA + San Jose, CA +
available online.
2016 + 2017.
Medicine Feminista: a conversation on knowledge creation, documentation and appropiation hosted by the Bay Area Doula Project. Oakland, CA + available online. 2017
Herbs & Charms for the love and heart. Milwaukee, IL + Berkeley, CA + Los Angeles, CA + San Francisco, CA +
online recording.
2016 + 2017.
The Role of Cultural Preservation and Menstrual Education in Reproductive Justice.
Civil Liberties and Public Policy Conference. 2016 + 2017
Moon Time, Blood, Secretos de Abuela y otras Brujerias. Denver, CO + Boston, MA + Sacramento, CA. 2016
Remedios Caseros para el Alma y el Cuerpo hosted by Mujeres de Maiz. Los Angeles, CA. 2016
Calderones: Potion & Medicine Making for Practical Brujxs. Oakland, CA + Iquique, Chile +
available online in spanish
. 2016.
Yerbeteria: Herbs and Flower for the Soul, Body and Spirit by La Loba Loca. Denver, CO + Chicago, Il + San Francisco, CA +
available online
. 2016.
El Amor Radica En Ti: healthy relations and radical self love. Homies Unidos. Los Angeles, CA. 2016.

Protect Yo' Magic. Humboldt State, Midwest QTIPOC Conference, Latinx Conference. 2016
Blood, herbs, moon y otras Brujerias. East Los Angeles City College, University California San Diego, Cal State Northridge, Humboldt State University, Hampshire College, Mujeres de Maiz, New York Sister Circle, Denver, CO. 2015-2016
Supporting our Bodies and Souls and with Plants and Flowers. Youth Knowledge Share for Building Healthy Communities Boyle Heights. Los Angeles, CA. 2016
Yerbeteria: Herbs for Cleansing and Release. Joint Share with Cantos de La Tierra. Oakland, CA. 2016
Gardening and Folk Herbalism. Part of Cuerpo, Tierra, Territorio Series. Los Angeles, CA. 2016
Moon Pad Making & Alternative Moonstrual Products.
Part of Cuerpo, Tierra, Territorio Series. Los Angeles, CA. 2016
Abuelita Knowledge: Cultural Preservation in the Aftermath of Colonialism. University of California Berkeley, Humboldt State University, Wellesley College, Northwestern University. 2015- 2016.
Radical Mooning Knowledge Share. Prescott, AZ & Los Angeles, CA. 2015
Abuelita/Ancestral Knowledge as a Tool for Liberation. Prescott College. Prescott, AZ. 2015
Know Yo's Self: circle on cycles, herbs and wholeness. Pitzer College. Claremont, Williams College, Hampshire College. 2014-2015
Reclaiming Reproductive Autonomy (Collective presentation with Yatzel and Jupiter).
Civil Liberties and Public Policy. Hampshire College, MA. 2015
Vientres y Autonomia: Salud Sexual y Autogestiva. Peru, Chile, Mexico. 2014-2015
Pariendo Nuevos Mundos: Utilizando la Medicina de las Abuelas como Herramienta de lucha. Encuentro Feminista de Latinoamerica y el Caribe. Lima, Peru. 2014.
I Change Myself, I Change the World: teens recognizing their inner power.Women and Youth Supporting Each Other (WYSE) at University of Southern California. Los Angeles, CA. 2014.
Let's talk about abortion! : demystifying abortion and providing un-biased support to friends and family. QT*POC Birthwork Project Training. Seattle, WA.2014 & Viernes Truque. Los Angeles, CA. 2014.
Navigating the Streets: a talk on gender, race, sexuality and bikes. Sweet Ride. San Francisco State University. San Francisco, CA. 2014.
Understanding Wholeness: D.I.Y. Health, Herbs, Mind and Body. Women of Color Circle. University of California in Santa Barbara. 2014.
Transnational Storytelling on Body Autonomy and Reproductive Justice: from South America to California. Mecha Semana de la Mujer, University of California Los Angeles and Semana de la Dignidad Rebelde, University of California Berkeley. 2014.
Know Yo' Self: Radical Uterine Health and Reproductive Justice. Austin and San Antonio, TX. 2013.
Autonomia: Plantando Semillas de Liberacion. Autonomous Sexual and Reproductive Health.Peru and Chile. 2012, 2013.
BDSM for Queer People of Color by Masociclistas. Los Angeles, CA and Portland State University, OR. 2012, 2013.
Womb Autonomy: Planting the seeds of liberation. Autonomous Sexual and Reproductive Health. University of California Berkeley. Berkeley, CA. 2012.
How I stated La Loba Loca? A chucheria maker business. Living by Sacred Colors. American Indian Child Resource Center. Oakland, CA. 2012.
Traditional Tattooing: Decolonizing Ink. LadyFest Inland Empire.Riverside, CA. 2012.
BOOKING LA LOBA LOCA
If interested on learning more about knowledge shares offered or if you want to bring La Loba Loca to your community or school
fill out the following contact form.
Powered by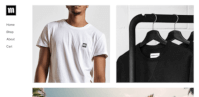 Create your own unique website with customizable templates.